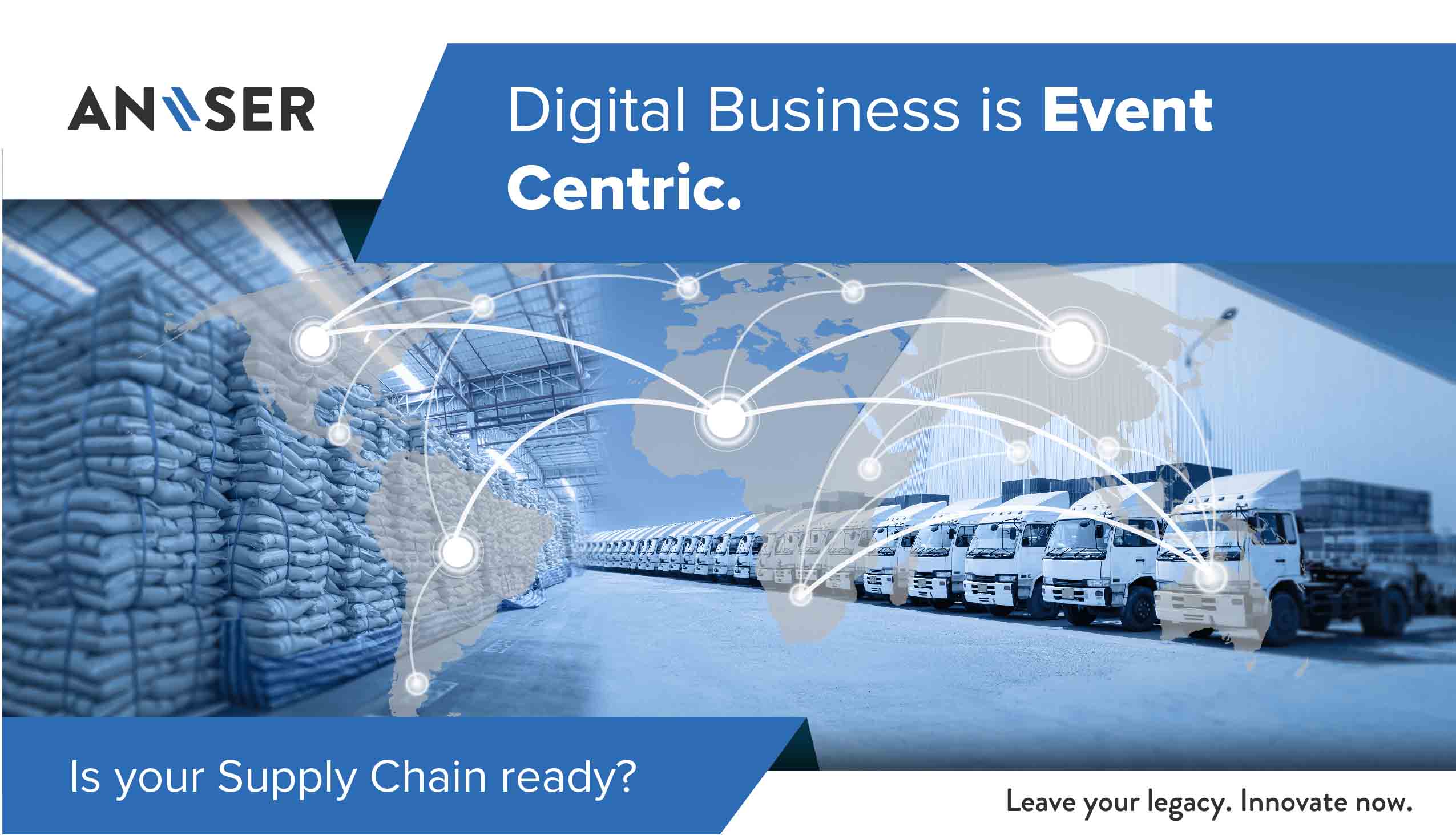 Digital Business is Event Centric

Digital business transformation is no longer a buzzword.  Nowhere is this more prevalent than in the retail and logistics sectors currently undergoing fundamental disruption.
Previous blogs have discussed the lack of digital readiness and IT debt that are compounding the challenges many organizations face as they embark on their digital journeys.
This blog discusses a non-disruptive, low cost event-driven solution to help manage the risks inherent in digitalization.
Based on analyst predictions from Gartner, IDC and McKinsey there are compelling reasons for organizations to introduce event-driven capabilities into their supply chain management and application portfolios.
Key Challenges
Traditional supply chain platforms were not designed for continuous innovation to support today's omni-channel mobile commerce.
Digital business is event centric.  Traditional supply chain platforms lack support for event-driven architectures.
Key Recommendations
Event-driven architectures are fundamental capabilities required to support emerging use cases such as IoT, customer driven supply chains and data driven decision making.
Invest now in non-disruptive and scalable event-driven platforms that complement and not replace existing supply chain capabilities.
Develop skills and a digital mindset to respond proactively to problems, often before impacting customers, products and services.
The Urgency for Digital Transformation
It is not news that the retail industry is undergoing fundamental and long-term disruption fuelled by changing consumer behaviour, increased competition and the emergence of omni-channel capabilities.  New realities that are challenging traditional retailers, suppliers, logistics providers and their existing supply chain technologies.
Witness the recent demise of Sears and Target in Canada, the hotly contested location of Amazon HQ2 and continued growth in mobile commerce.  All occurring during one of the busiest holiday shopping seasons in decades according to the National Retail Federation1.
Growth trends in e-commerce, particularly mobile commerce, continued this past holiday shopping season.  Revenues on Cyber Monday in 2017 topped $6.6B2 with consumers placing 37% of orders and making 56% of visits from mobile devices, based on data from Salesforce3.
It is clear that retailers must adapt their digital experiences and existing supply chain infrastructures to match growing consumer expectations for product assortment, availability and the ability to shop anywhere, anytime.
Supply Chain Innovation Is Key to Success
Delivering a seamless customer experience across channels has become the new norm in retail and is driving significant investment in supply chain innovation4.  Expanding product assortment, aligning inventory with demand, cross channel fulfilment, expedited delivery and ease of returns that enable customer-driven supply chains are outstripping current capabilities of traditional retailers.
Adding to this complexity is the disparate set of systems frequently involved with order-to-cash transactions.  These can include social, e-commerce, supply chain management, ERP, point-of-sales, EDI and shipping platforms – many of which were not designed for today's customer experience.  Despite significant investments manual processes prevail with systems and tools often cited as the main obstacle to an integrated supply chain.
Warehousing and transportation are core skills of logistics service providers, however, warehouse-to-store thinking is no longer adequate.  Omni-channel trends of online order with ship-to-store, return to store, fulfil from store inventory, ship-to-locker and ship-to-home are presenting fulfilment and delivery opportunities for third-party logistics (3PL) providers.
Logistics providers who can offer value-added, integrated services with end-to-end supply chain visibility are best positioned to support their retail clients in capturing share of online revenue growth.  Further, logistics providers should expect these retail driven trends to extend to other areas of B2B commerce making digital supply chain innovation a strategic priority.
Leverage Event Driven Thinking to Accelerate Supply Chain Innovation
The ability to sense, analyze and respond to business events occurring throughout the supply chain will be a key enabler of digital business5.  Gartner research predicts that by 2020, event notifications will drive 60% of business transactions in new digital business solutions.
Logistics service providers are uniquely positioned to observe and respond to business events occurring across supply chains.  A continued focus on streamlining and optimizing core services while extending and integrating supply chains provides a valuable opportunity for 3PL service differentiation.
Investing in event-driven technologies can enable logistics service providers to accelerate their supply chain innovations.  The model below illustrates a common order-to-cash process flow typically encompassing multiple partners and systems.

Figure 1 – Traditional Order to Cash Process
Leveraging event-driven solutions enables logistics service providers to isolate their core systems from changing customer and consumer demands.  For example, on-boarding processes for 3PL providers frequently present integration, customization and data quality challenges.  Event driven platforms ease these integration challenges by creating a common data layer across the supply chain that significantly streamlines on-boarding processes.
More than just web service orchestration, contextual event awareness coupled with an intelligent business rules engine allows visibility for all participants within an extended supply chain.  The diagram below illustrates how the above order-to-cash model can be event enabled.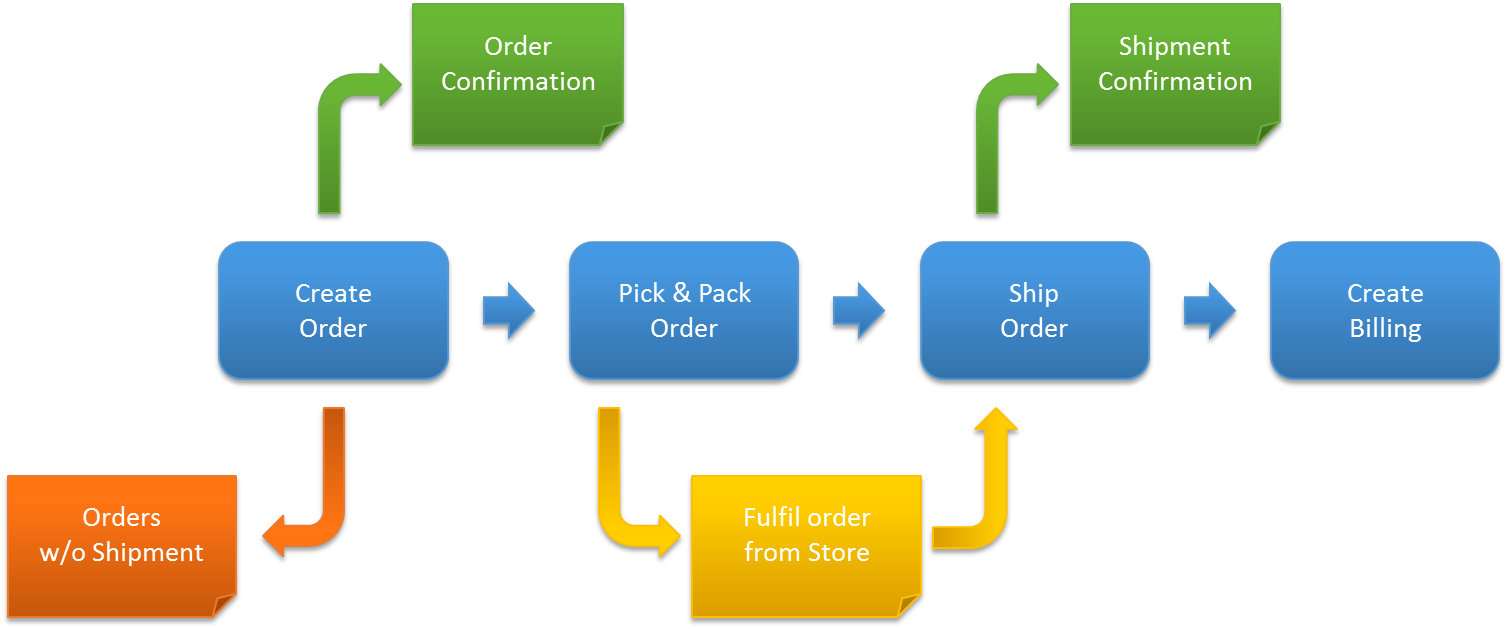 Figure 2 – Event Enabled Order to Cash Process
The above model, while simple, illustrates how event-driven thinking can accelerate supply chain integration supporting a consistent and differentiated customer experience.
Traditional warehouse and transportation capabilities to pick, pack and ship product while essential are no longer sufficient.  The "Amazon Effect" has raised the bar with consumers now expecting free shipping and increasingly they are unwilling to pay for same or next day.  Customer experience is the new battleground with expectations of order visibility from shopping cart through to product delivery.
Adoption of omni-channel retail experiences, increasingly supported by drop ship models (shown below), are disruptive retail trends presenting valuable growth opportunities for logistics service providers who can provide value-added digital supply chain innovations.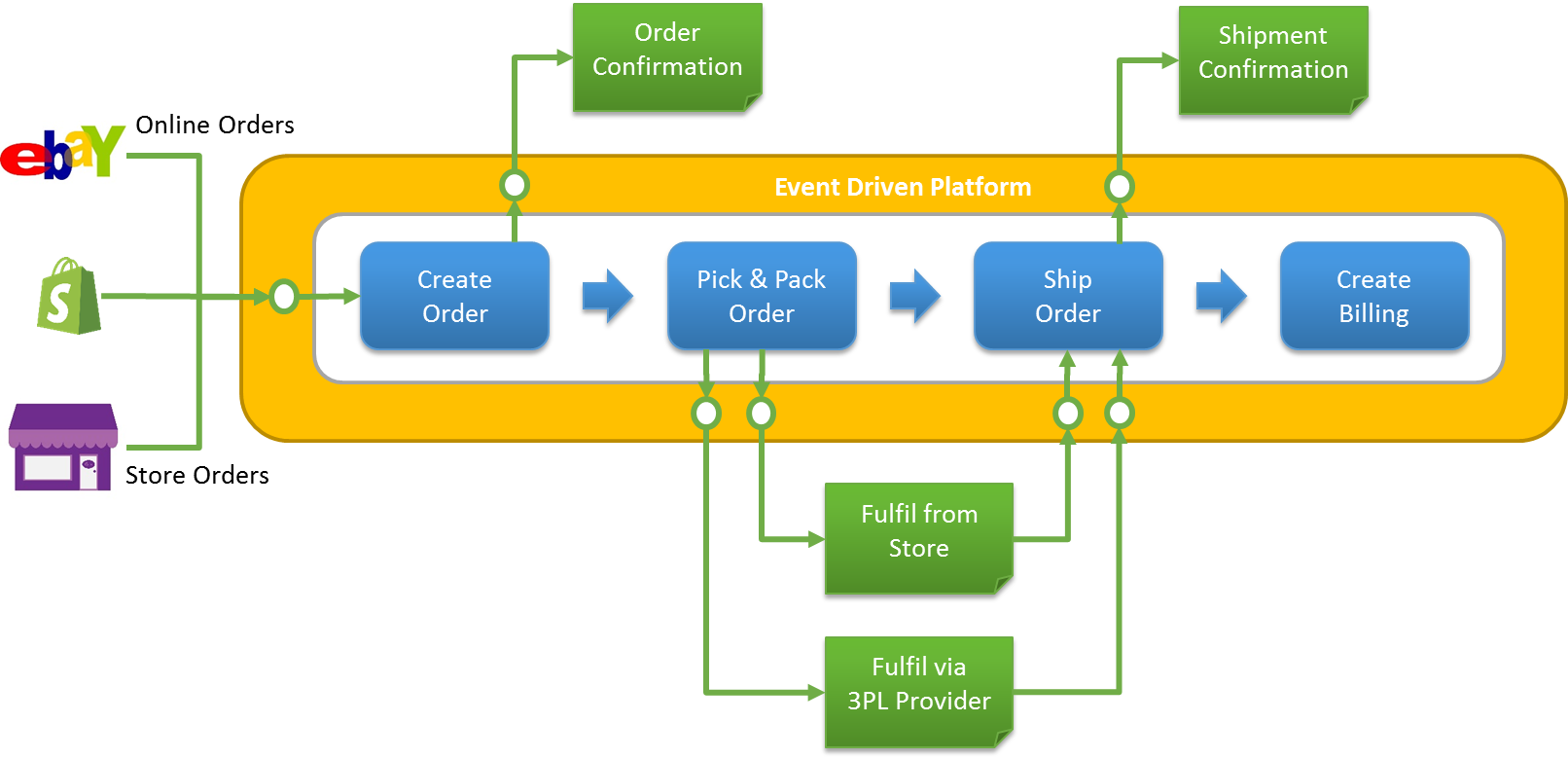 Figure 3 – Omni-Channel Shopping with Store and 3PL Fulfillment Options
Notice the non-disruptive, agile nature of the event platform means that the core order-to-cash systems and process remain unchanged.  Rather the event platform operates in and around the core systems, eliminating the risks typically associated with digital transformation.
Leveraging event-driven supply chain innovation allows logistics service providers to accelerate the delivery of capabilities to:
address channel specific processes,
streamline and optimize on-boarding,
improve supply chain visibility,
enable flexible delivery options, and
support reverse logistics scenarios.
Importantly, event-driven solutions can enable the ability to maintain context across disparate systems unlocking information for data driven decision making.  Information to keep suppliers, customers and consumers in sync across the supply chain while capturing changing consumer behaviours.
Building Today for Tomorrow's Digital Demands
Retailers are in the midst of enhancing or redeploying their supply chain management (SCM) platforms4.  Many current SCM implementations are either best-of-breed solutions or an extension to leading ERP systems.  These leading platforms are highly data-centric solutions and frequently support on-premise, cloud and in-memory database technologies incorporating the latest analytics visualization – all foundational to keeping supply chains running smoothly.
Emerging mobile, digital and Internet of Things (IoT) business models and technologies are natively event centric rather than data centric architectures – creating a gap between current SCM platforms and the digital capabilities required to meet growing consumer expectations.  A current challenge is that event-driven architectures are not new but have yet to become mainstream in most IT organizations.
Many enterprises recognize the importance of a digital future but few have an integrated strategy in place – less than 50% are investing in meaningful digital technologies6.  Accelerating supply chain innovation demands a non-disruptive approach that can leverage existing SCM investments.  One approach is to complement existing SCM investments with an event management platform, typically a lower cost and lower risk approach to accelerate supply chain innovation.
Event management platforms provide the ability to sense, analyze and intelligently respond to business events as they occur in real-time across the supply chain.  The diagram below illustrates the architecture of an event driven platform.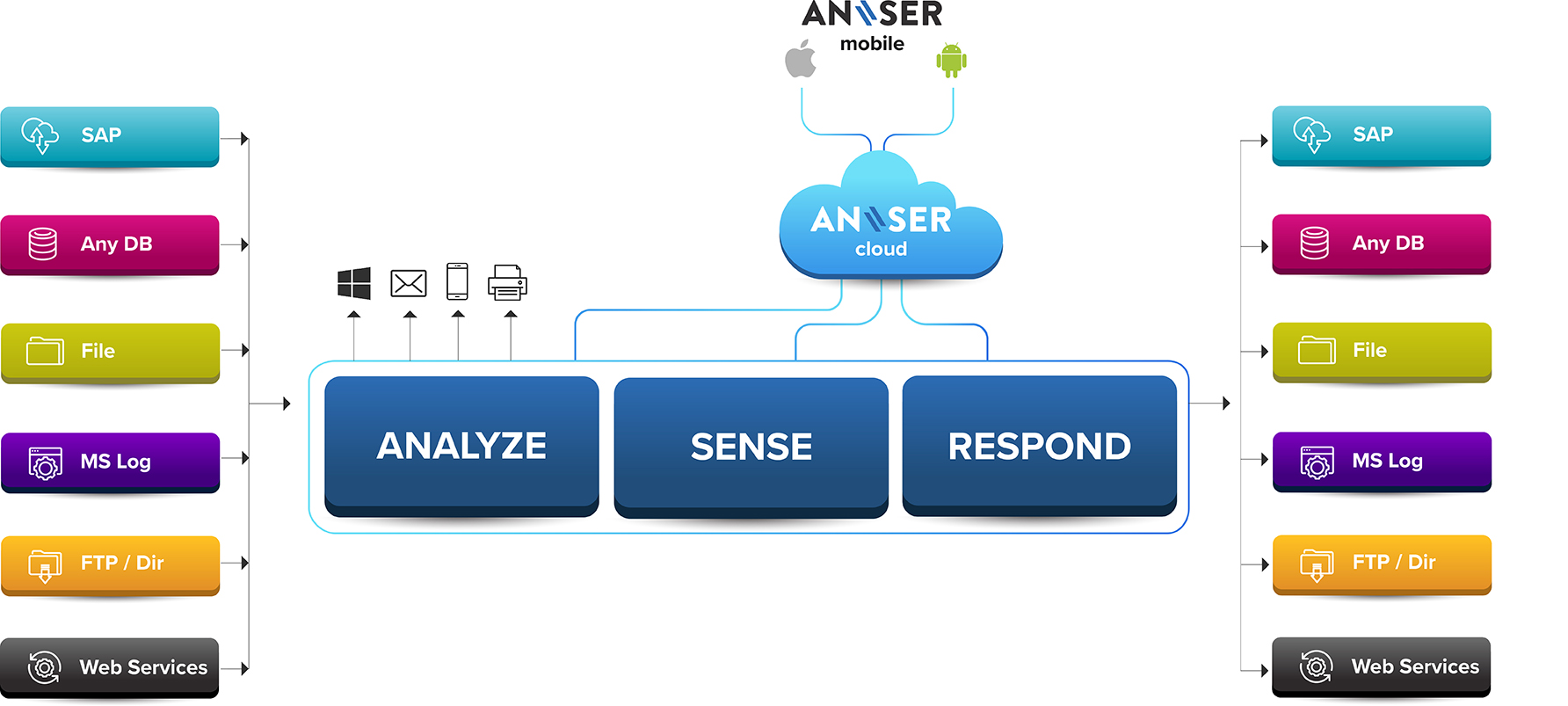 Figure 4 – NCX An-ser© Event-Driven Platform Architecture
Inbound and outbound integration across disparate systems are integral capabilities, supporting any database or any backend enterprise platform.  Only contextual data relevant to the business event at hand is analyzed, supporting trend analysis and aggregation of critical supply chain gaps and consumer behaviours.  Intelligent business rules respond to critical events, not only for notification purposes but also to automate corrective actions, increasingly without human intervention.  Features critical to keeping supply chain partners in sync as business events unfold.
NCX Company Profile
NCX is a Toronto based software company and early innovator in the emerging event-driven platform category, currently a top 10 Gartner strategic priority. The company provides the An-ser© platform enabling organizations to sense, analyse and intelligently respond to critical business events occurring within their customer, supplier and partner ecosystems. NCX helps its customers eliminate process risk by developing a digital mindset to respond proactively to problems, often before impacting customers, products and services.
NCX solutions are targeted at digitalization, process modernization and automation use cases. The An-ser© platform is differentiated in the market as an enterprise-grade platform that can be deployed quickly, securely and at scale. Real-time detection of process anomalies and service failures are fully supported via mobile notifications that incorporate actionable analytics. Full contextual awareness and an intelligent rules engine means that issues can be handled autonomously, increasingly without human interaction, while keeping the right people informed at the right time.
NCX also provides support services in areas of ERP deployment and integration with many large scale SAP implementations to its credit. Cross-platform integration, event-driven architecture and mobile development are our forte. As an SAP and Microsoft partner the NCX team can support deep integration with a variety of leading enterprise technologies. NCX supports a diverse customer base across logistics, retail, technology and professional services sectors. For more information on our platform and services please visit www.ncxinc.com.
---
References