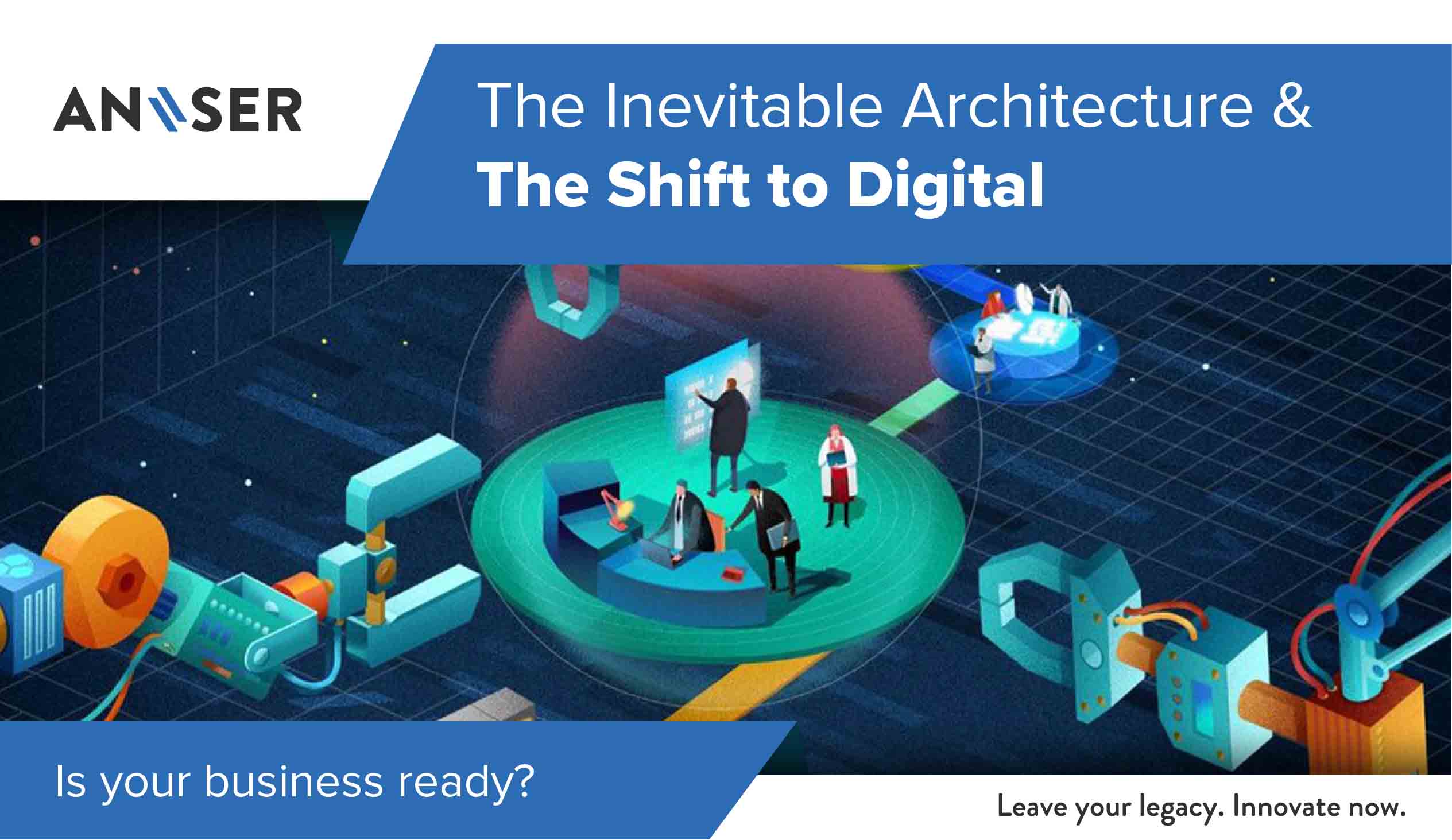 The Inevitable Architecture & The Shift to Digital
The unrelenting and accelerating pace of technology innovation continues to challenge incumbents and disrupt markets. Next generation capabilities like 3D printing, artificial intelligence (AI) and Internet of Things (IoT) will revolutionize manufacturing and service industries. Consumers and businesses have growing expectations around product features, availability, quality and service – witness the frenzy around the recent launch and availability of the Apple iPhone X.
Our last blog highlighted how companies, particularly in Canada, are slow to move in responding to the threat of digitalization. Lack of strategic focus, funding and skills are frequently cited as hurdles. But so too is technical debt and the growth in complexity that exists within many IT environments. The emergence of social, mobile, cloud and big data technologies often deployed in silos have only added complexity. Modern capabilities too often resulting in complex on-premise, cloud and hybrid scenarios.
Addressing this buildup of complexity is critical to success in shifting to future digital business models. This requires a fundamental rethink of IT capabilities with a far more strategic focus than has taken place to date in many organizations. IT landscape simplification was the focus of The Inevitable Architecture recently published by Deloitte. Addressed fully these simplification efforts drive changes in strategy, talent, technology and architecture which will not happen overnight. A frequent question is how do we get started on our digital journey now while avoiding the pitfalls of the past?
Building the right digital platform (as defined by Gartner) requires an understanding of digital business strategy and priorities. For some executives it's about technology. For others it's about product innovation, digital manufacturing and supply chain automation. For others still, it's about new ways of servicing and interacting with Customers. None of these definitions are incorrect. Fully understanding these strategic priorities is vital to orchestrating the development of digital platform capabilities.
Fortunately, recent technology industry trends, agile approaches to enterprise architecture coupled with bi-modal or two-speed IT thinking will enable organizations to get started on their digital journey now. Increasingly recognized as key to a successful shift to digital these efforts are driven by both business leaders and CIOs. Their challenge is to deliver short-term results, staving off digital threats, while reshaping IT for the longer term.
The NCX event-driven An-ser© platform connects everything, simply and intelligently. It is a non-disruptive solution, designed with the business user in mind. With little or no coding you can digitize processes in weeks, not years. Contact us to discuss how An-ser© can enable IT provisioning and de-provisioning to reduce security risk and improve compliance.