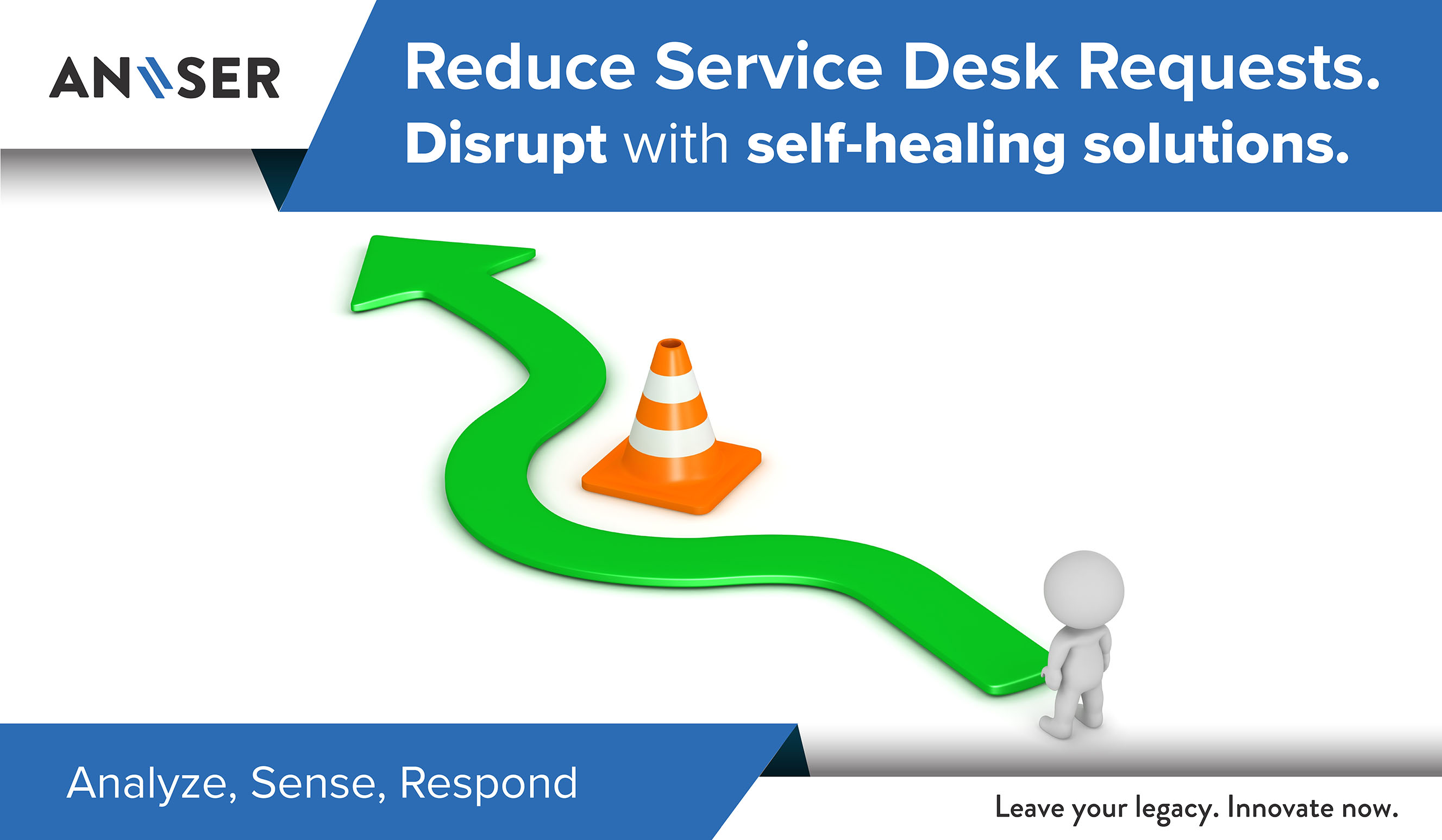 Reduce Service Desk Requests
Gartner predicts that by 2020, business and IT leaders will leverage event thinking to streamline customer experience and drive intelligent automation. Event thinking will be a top priority for CIOs.  Digital business is event centric, always sensing,always ready, says Yefim Natis, distinguished analyst at Gartner.
But what is an event?  A question we are frequently asked.  An event can be any changing business condition that you must respond to and in today's mobile, connected world expectations demand an almost instant response. Customer experience leadership, for both external and internal customers, demand new approaches.
Customer Service
Simple events can be a complaint call to client services, a visitor to your online store or transactional changes like a new order or change of billing address.  Common events affecting your external customer and that if not handled correctly frequently result in calls to customer service.  Most of these requests are routine and repetitive with only a few requiring human intervention.
IT Service Desk
Other events can affect your internal stakeholders such as employees.  For example, issues sent in to a help desk or service desk that require people to review and action to resolve an employee's issue.  These issues can stem from resetting a password to having issues with executing a business transaction that affects a customers' outcome.  Again, many of these problems are persistent, frustrating and repetitive.
Move Beyond Metrics
Current metrics highlight track volume and progress of internal and external service requests.  Key metrics are often:
Number of tickets processed or tickets per service agent

Wait times for response and resolution

Number of first touch resolution vs escalations

Ticket backlog and call incident frequency over time
These metrics while valuable do nothing to reduce or eliminate backlogs, frequently resulting in a negative customer experience.  With cost per call averaging $1 per minute, intelligent automation can offer significant and immediate benefits to the bottom line.
Intelligent Automation
Stop simply shuffling the problem around and move beyond metrics.  Leveraging event thinking and intelligent automation can achieve dramatic improvements in throughput at reduce costs.  Frequent and repetitive service requests can benefit from intelligent automation.  Rules can be applied to a service request and the issue can be automatically action-ed, increasingly without requiring human intervention.
In other cases, applying rules to business events earlier in the process can eliminate the need for issues ever hitting your service desk to begin with.  Leveraging an event model with an intelligent rule engine can deliver automation, service improvements and cost savings immediately to your organization.
Innovate Now
Leave your legacy, innovate now.   The An-ser platform connects everything, simply and intelligently.  It is a non-disruptive solution, designed with the business user in mind.  Our value proposition allows you to implement self-healing processes in weeks, not years.
Contact us to discuss how real-time self-healing solutions and event-driven design can enable drive efficiencies within your service desk to improve all customer experiences.