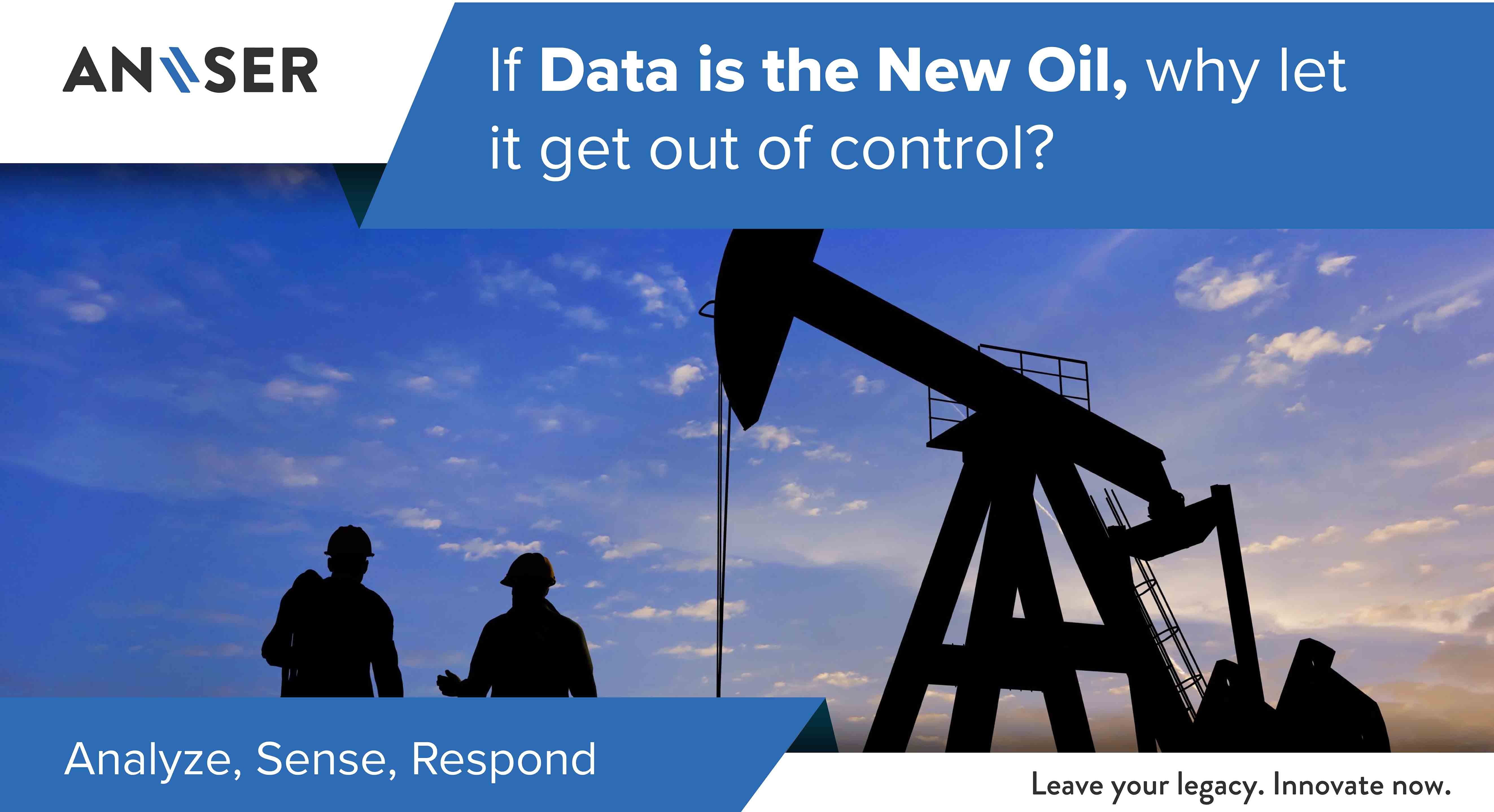 Industry Use Case: Data Governance
Data is the lifeblood of organizations large and small.  This is particularly true in highly regulated industries such as automotive, aerospace, healthcare and pharmaceuticals.  Pharma in particular has been slow to adopt digitalization, though not immune to disruption – witness the recent entrance of Amazon with the acquisition of PillPack1 and the Apple Watch with FDA approval.  New high tech market entrants with advanced technologies and well-developed supply chains.
The Need to Improve Governance
Complex product development, testing, manufacturing, distribution and regulatory reporting are the norm in these sectors.  Requiring strict controls that place heavy demands on governance frameworks.
For example, product verification controls to help track drug shipments were enacted by the FDA2 for pharma manufacturers in 2017, with additional electronic tracking requirements in 2018 through 2023. Autonomous electric vehicles and personalized digital twins in automotive and healthcare sectors will be subject to similarly rigorous regulation for security, safety and privacy.
Data stewardship and change governance is of critical importance but there are significant hurdles.  Often a multitude of internal systems and external partners, across globally dispersed supply chains, are involved from development to distribution adding to the governance and compliance challenges with increased regulation.
Operational Impacts
Many companies assign responsibilities for data ownership to a single individual or group.  These data stewards are aware of the needs for data use and access by different departments and external partners.  They also understand the importance of cross-system integration needs.  Frequently though, data ownership is a part-time responsibility.  So what happens if critical configuration or controlled data changes without the owner's knowledge?
For example, a user at a pharma company with appropriate access in an ERP system executes a simple transaction that adds a new route or shipping destination.  The user may be unaware of downstream impacts to integrated Transportation Management systems or emerging FDA shipment rules for compliance.  The resulting process breakdowns can potentially add significant operational costs and risk of compliance penalties.
Leverage Event Thinking for Governance
Enabling visibility to change in critical configuration or controlled data and identifying these changes early in the development, production or distribution life cycle is key to mitigating process or compliance failures.
Event management platforms allow you to define and monitor for planned or unplanned changes.  Data owners, team members and architects can be alerted prior to implementation of any changes, taking action to avoid unintended outcomes.  In the above example, changes to route or shipping destination would provide a real-time mobile alert to data owners and any affected staff avoiding potential process breakdowns.
The An-ser© platform connects everything, simply and intelligently.  It is a non-disruptive solution, designed with the business user in mind.  With little or no coding you can digitize processes in weeks, not years. Contact us to discuss how An-ser© can enable data governance critical to successful digital transformation.
References
Reuters, June 2018. Bitter pill for U.S. drug supply chains as Amazon enters the scene
https://www.reuters.com/article/us-drug-supply-amazon/bitter-pill-for-u-s-drug-supply-chains-as-amazon-enters-the-scene-idUSKBN1JO2CO
Forbes, June 2018. Why Event Thinking Is Key To Your Digital Transformation Efforts
https://www.forbes.com/sites/forbestechcouncil/2018/06/22/why-event-thinking-is-key-to-your-digital-transformation-efforts/#3df68a7768bc
DSCSA Updates and Readiness Check: Requirements for Dispensers and other Trading Partners
https://www.fda.gov/downloads/Drugs/DevelopmentApprovalProcess/SmallBusinessAssistance/UCM453236.pdf