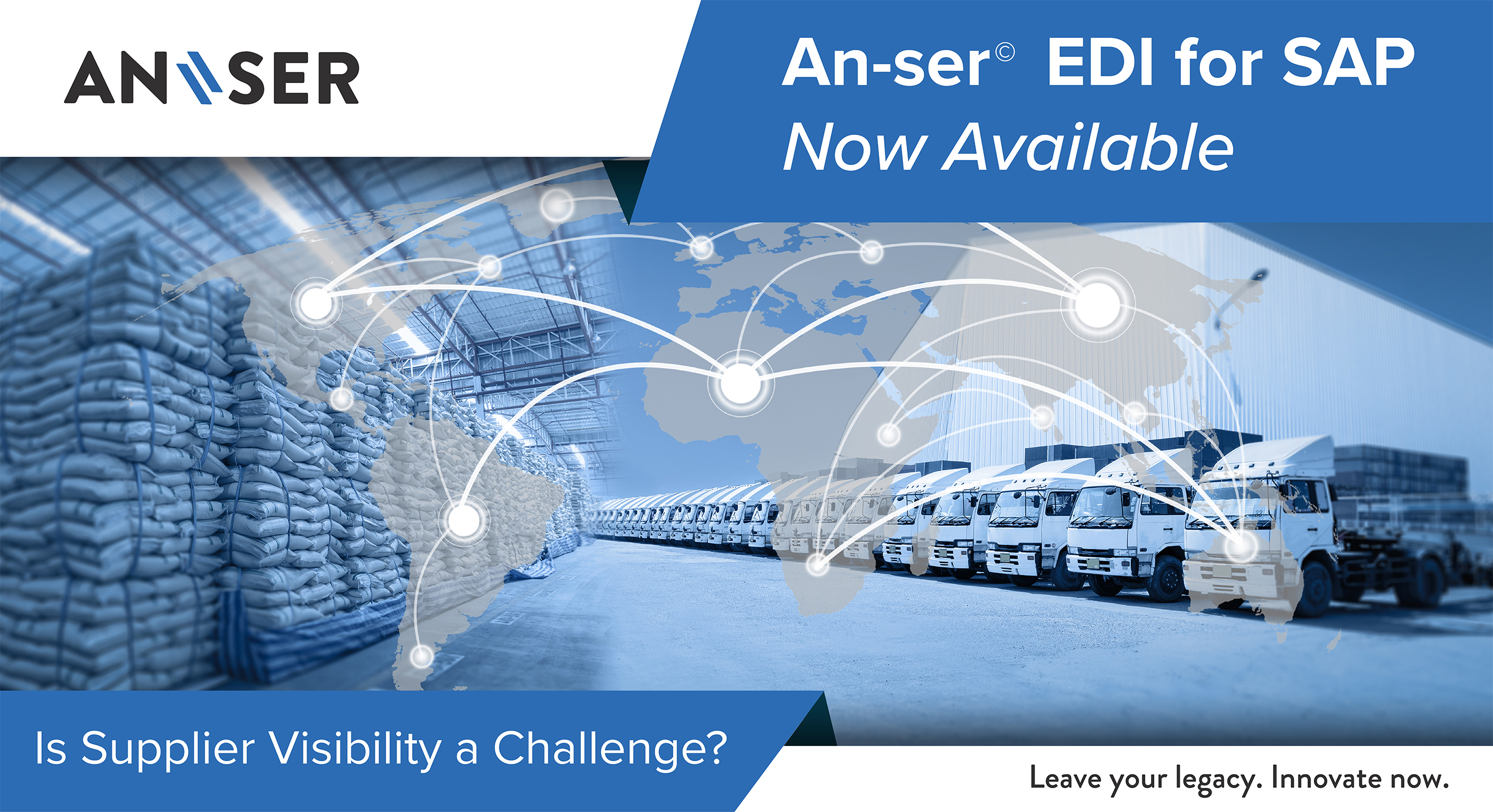 An-ser© EDI for SAP Now Available
Toronto, ON – May 8th, 2019 – Today at Sapphire, NCX announced An-ser© EDI for SAP.  Pre-configured for SAP and built using the An-ser© platform, the package provides extended supply chain visibility and tracks performance across an organization's supplier ecosystem.
We have the An-ser!
An-ser© EDI for SAP digitally enables the procurement cycle from Order to Invoice providing complete visibility to all trading partners.  Real-time mobile alerts track procurement progress, allowing issues to be addressed before they become a problem, avoiding costly supply chain disruptions.  Full contextual awareness delivers data driven, actionable dashboards for EDI compliance and procurement cycle time.
Event Thinking for Digital Advantage
An-ser© is an emerging category of applications that leverage event thinking to dramatically enhance success of digital transformation initiatives.
Today's enterprises have data in the cloud, data centres and on-premise – An-ser© provides easy access to data and processes across the enterprise reducing barriers to innovation, while maintaining control of information.
An–ser© is non–disruptive, requiring no change to your systems. Meaning you can leave your legacy and innovate now.