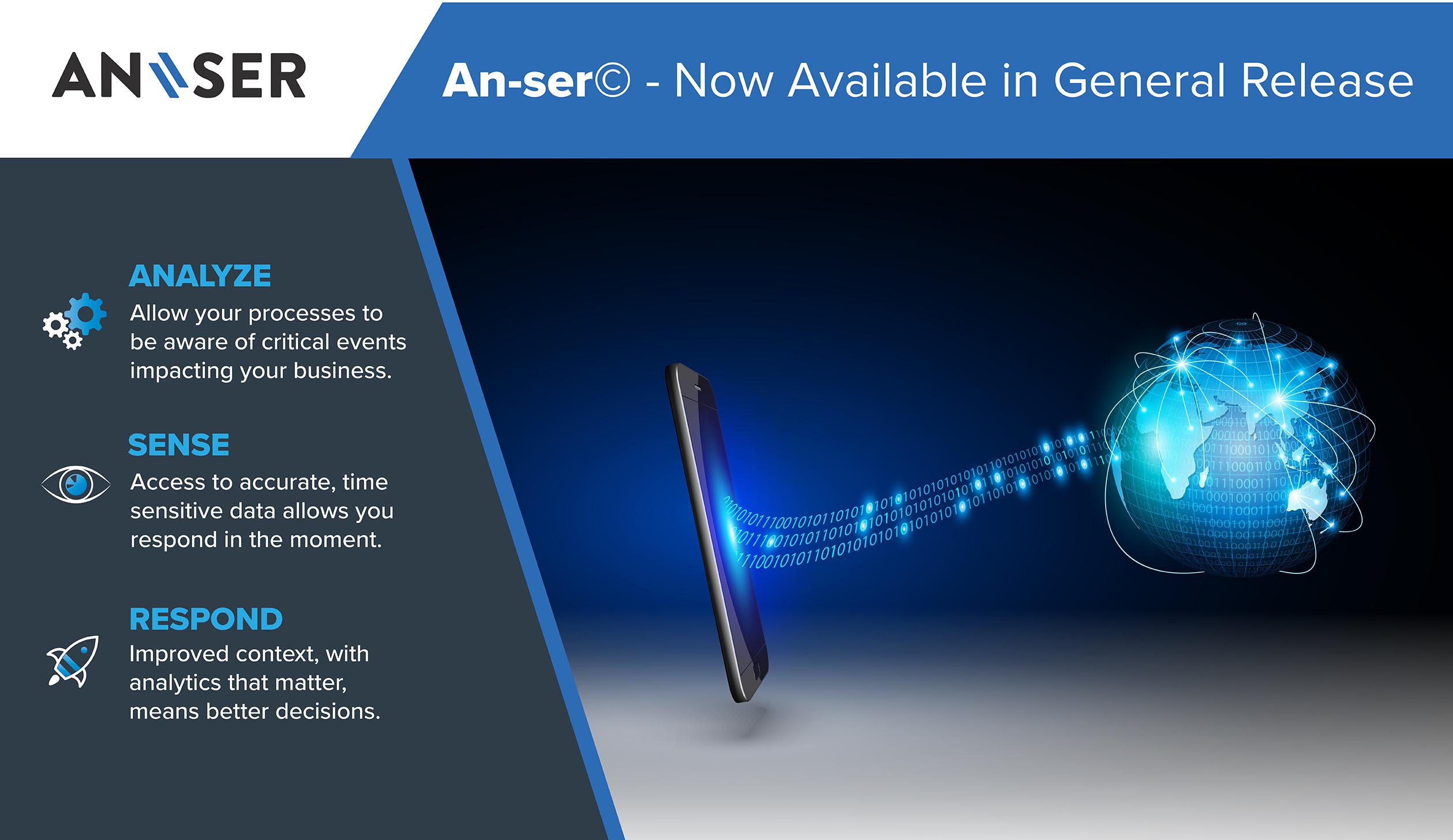 An-ser© – Event Thinking for Successful Digital Innovation
Leave your Legacy.  Innovate Now.
Toronto, ON – January 24, 2019 – Today, NCX announced a major new platform release, An-ser©, which leverages event thinking to dramatically enhance success of digital transformation initiatives. Today's enterprises have data in the cloud, data centres and on-premise – An-ser© provides easy access to data and processes across the enterprise reducing barriers to innovation, while maintaining control of information. An-ser© is non-disruptive, meaning you can leave your legacy and innovate now.
An-ser© is an intelligent event-processing platform for digital business, now available in general release. An-ser© provides an integrated suite of tools which allows companies to analyze, sense and intelligently respond to business-critical events in real time.
We have the An-ser!
Our digital solutions are as varied as our client base. The An-ser© platform is enabling clients in manufacturing, logistics and retail to:
Real-Time extended supply chain visibility, providing timely insights to minimize costly disruptions

Provide a more flexible supply chain

Improve the ability to predict, assess and manage supply chain risks

Optimize inventory replenishment, achieving significant inventory cost reductions

Oversee all warehouse and transportation operations to streamline and automate operational processes

Provide visibility to all critical process risks

Track and guarantee critical shipments
All the above achieved without changes or disruptions to the current legacy systems.
An-ser© delivers a fast ROI, typically 5 to 30x payback in one year.  Learn how our customers are using An‑ser© to achieve success with their digital transformation initiatives.
Connect everything.  Simply and Intelligently.
"This is an important step forward for the An-ser© platform.  Critical processes must be bullet proof and innovations must scale; companies don't have time to rewire everything.  Designed with the business user in mind with little or no coding required.  An-ser© is non-disruptive, allowing processes to be digitized in weeks, not years."
-Nick Caggiano, Founder
Stay informed – identify events critical to your business, connect the right applications and data to the right people at the right time.
Intelligently respond – anticipate issues and take action before they become a problem.  The An‑ser© platform connects everything, simply and intelligently, to deliver solutions in weeks, not years.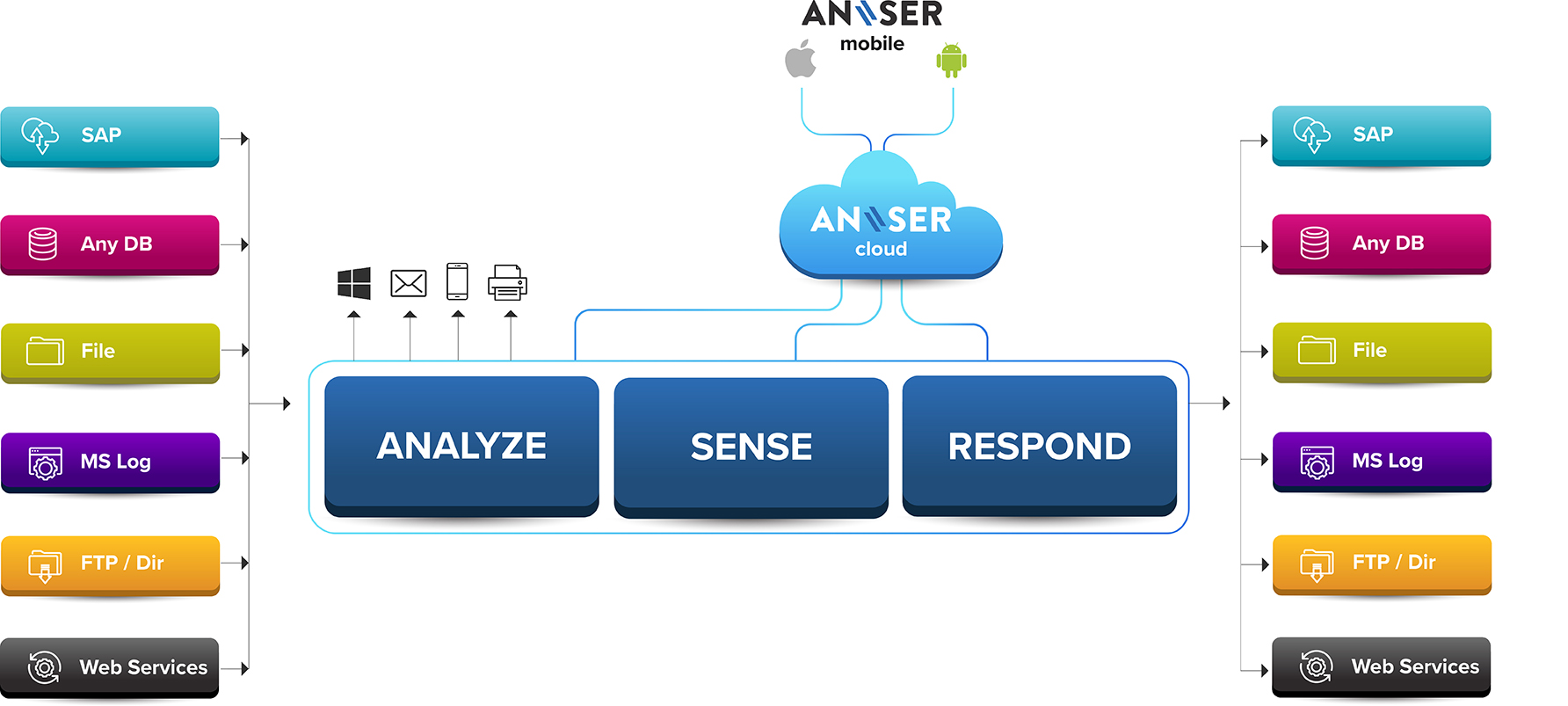 The latest release delivers several enhancements including Salesforce authentication, web-services integration and cloud-based mobile notifications.
At its core, An‑ser© is SAP aware.  It allows easy access to legacy databases or integrates any REST-enabled applications.  Connect directly to Salesforce, to easily share information between CRM and ERP.
Contact us to find out how An‑ser© and the power of event thinking can enable rapid delivery of cost effective, digitally innovative solutions to your business.